PROVIDING AIR CONDITIONING AND HEATING SERVICE IN RENO, NV SINCE 1973
Each and every member of our team undergoes diligent and thorough training to ensure they can expertly solve any problem you face with your air conditioning, furnace, or fireplace system.
We pride ourselves is being personable and friendly professionals who provide our customers with top-tier service.
We do what we say we're going to do—and you can take our word for it!
We are constantly learning new things in order to improve and grow personally and professionally.
We take our work seriously—ourselves, not so much. We believe it's possible to enjoy your work AND deliver exceptional service.
Little things go a long way and leave a lasting impression. Our goal is to make every interaction a positive one.
Gas Furnace Installation in Reno, NV 89506
"I am very happy with the installation of my gas heater yesterday.Thank you Nevada Heating for sending us 2 very hardworking, caring young men who take pride in there work,Christian R and Adrian.They both did a great job from start to finish and answered all my questions. My heater works great!"
- Sandy M.
Heating Maintenance in Reno, NV 89506
"Quinn Reid was great, answered all my questions and was very professional, he is a real asset for Nevada Heating. I really think when possible, give him a good raise, he deserves it."
- MICHELE S.
Gas Fireplace Maintenance in Reno, NV 89521
"So very thankful for Spencer. Perfect service, kind and patient always welcome in my home."
- Donna T.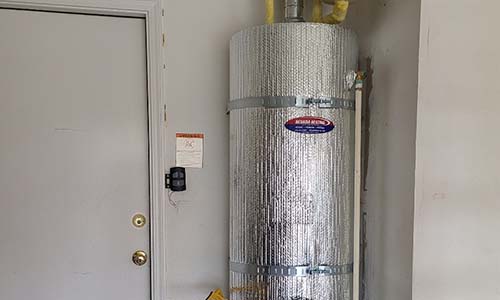 We knocked out a water heater replacement with bubble wrap insulation and new connections here in Reno, NV. There are many options on the market today for water heaters. A few of the factors to take into consideration are the type of water heater—tank or tankless, energy efficiency ratings, and size. Getting all these components correct for your lifestyle needs and budget takes a professional hand. The same goes for your water heater repairs and maintenance.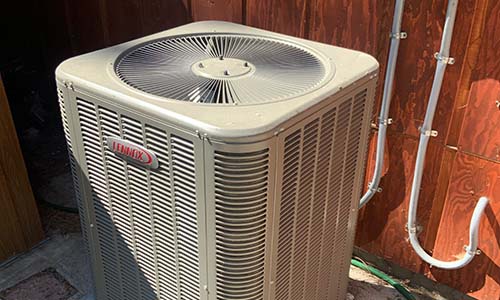 We installed an AC to an existing high efficiency furnace. The home had no AC prior. We tested the equipment to make sure the system paired and operated properly together once installed. No more smoldering hot summer!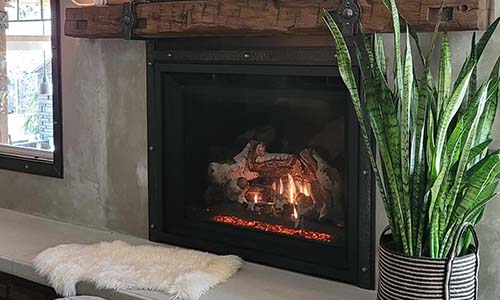 We're happy to have opportunities like this. This was a gas stove change out. The client had us remove a gas stove and add framing for a gas fireplace, raised hearth and mantle, along with custom finish work. We tested gas pressure to the new unit to ensure it was operating correctly and safely with the new unit. New Flue and flashing cap on exterior of home.
We were tasked with building a new fireplace here in Reno, NV. The client had nothing existing but a blank interior wall. We custom designed a fireplace for the client's home based on their vision sketch. We then framed and built a three-sided wall enclosure for the new wood fireplace along with a new flue.